About Us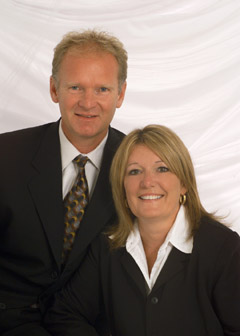 Spooner's... If you live in Sudbury, Ontario, you've probably seen their faces or heard their names. This resourceful and energetic couple has been servicing the residential real estate market since 1997 while also playing a large part in Sudbury's automotive industry since 1980. With a strong commitment to its business and an even stronger commitment to their clients and their community, recent years have seen this life-long Sudbury couple greatly excel in all their endeavours.

Just recently, Ginette has received the very distinctive "Award of Excellence." Over and over, she has proven to secure positive results. Successful owner and operator of Spooner Brothers Collision Centre for over 25 years, Larry has himself decided to officially join Ginette in the real estate industry.

Together, Ginette and Larry's different strengths compliment each other. Yet, what they do have most in common, is their commitment to helping their clients' reach their real estate needs. Most importantly, the Spooner's pride themselves on helping their clients make the best real estate decisions.