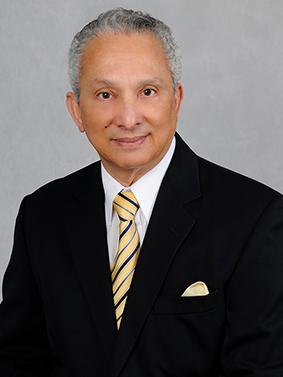 Ken Cumberbatch
B.A.
Broker
Buying or Selling a home can be much more complex than you think.  It is ,therefore, wise to seek an experienced, professional Realtor to guide you through the process.
When you choose me to assist you with the sale or purchase of your home, you can count on my more than 23 years experience as a professional, award winning Realtor! Additionally, and, perhaps, more importantly, you can count on my complete honesty in whatever I say or do. I always put my client's best interests before anyone else's, including my own! I always keep my word because I believe that honesty is the most important characteristic of anyone.
I will provide you with personal, attentive, honest, patient service, excellent knowledge of the area, great negotiation skills and expert selling strategies! I will make sure that you get the BEST value for your money and/or the MOST money possible for your property!
Give me a call when you are ready to Buy or Sell your home.
Welcome to the personal web-site of Ken Cumberbatch.



Ken is widely recognized as a highly effective negotiator,marketer and strategist.He is described by his past clients and his peers as,"a soft-spoken,very polite but tough negotiator","genuine and caring","a man-of-his-word".



His unwavering commitment to conduct business in accordance with the highest ethical and legal standards ensures that Ken always puts his client's best interests before his own.



He is more concerned with obtaining the highest possible price for his Seller's home,or the most value for his Buyer's money,than he is for his commission!



Ken's relentless pursuit of excellence drives him to keep on top of the constantly changing real estate industry in order to provide his clients with incomparable advice and service.He is a consumate professional.



Ken's goal is to establish 'long-term' relationships with his clients,based on trust and mutual respect. He depends on repeat business and referrals from past clients and friends. Consequently, Ken treats his clients the way he likes to be treated: with complete honesty and respect.



Call Ken now to get the MOST for your home or your money!




Ken Cumberbatch is your real estate resource
Whether you're Selling or Buying, Ken can help you with all your real estate needs. He's a trained and highly experienced marketing and negotiating professional, who knows how, and will work diligently, to get you the highest possible price when you are Selling. He'll ensure that your best interests are protected at all times, without compromise!

If you are Buying, he'll advise you so that you get THE BEST value for your money!

He's been helping clients buy and sell homes for more than 23 years. Give Ken a call today at 905-793-5000 for a free, no-obligation consultation.

Use his web site as a tool
It is filled with useful information and links. Search properties for sale, calculate potential mortgage payments, get advice for buying or selling your home, find information about local schools and more. And if you have any questions, please call Ken any time at 905-793-5000.
Home Valuation

For most people, their house is their single biggest investment. Find out how much your investment is worth with a no-obligation market valuation.

Find a Dream Home

If you are in the market for your "Dream Home" then I would love to help. Simply fill out my Buyer Registration card and I will have suitable new listings emailed to you as soon as they come on the market.