Moving Tips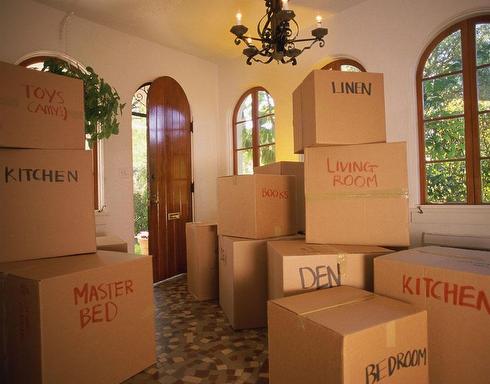 Moving is never Fun but with these tips it will be easier
Countdown to a hassle-free move
It's never too soon to start planning. Start doing small stuff a couple of months before you move. If you continue to do a little bit every week, you'll be surprised at how smoothly everything will go when moving day arrives.

Eight weeks before
Contact your mover to make arrangements.
Remove items from your attic, basement, storage shed, etc.
Start to use up frozen foods and cleaning supplies.
If you're moving to a new city, contact the Chamber of Commerce or tourism bureau in your new community for area info.
Six weeks before
If you're moving at an employer's request, verify what expenses and responsibilities are theirs and which are yours.
Contact your accountant to find out if any moving expenses are tax deductible.
Start an inventory of your stuff. What haven't you used in the last year? What can be sold or donated?
Call Lori for Garage sale signs
Make a list of everyone you need to notify about your move: friends, professionals, creditors, magazine subscriptions, etc.
Make arrangements for storage, if you're planning to store anything.
Ask schools, doctors, dentists, lawyers and accountants for copies of your personal records. Get referrals.
Make sure you have a current Real Property Report if not order one now.
Four weeks before
Get a change of address kit from the post office.
or better yet call Lori Dahlberg and have her make you address change cards with a picture of your new home and the new address. Just email her at lori@RoyalLePage.ca
Contact utility and related companies for service disconnect/connect at both your old and new addresses.
Contact your insurance company to arrange for coverage in your new home.
Buy packing boxes and pack items that you won't be needing in the next month.
Have a garage sale or donate unneeded items to charity.
Contact the Lawyer.
Contact a locaal charity for pick up of items you cannot use. Call Lori for names of places tht would be hapy to take these items.
Three weeks before

Make travel arrangements and reservations.
Collect important papers (insurance, will, deeds, stock, etc.).
Arrange to close accounts in your local bank and open accounts in your new city.
Two weeks before
Have your car checked and serviced for the trip.
If you're moving out of or into an apartment or condo, contact building management to book an elevator.
Contact your moving consultant to review and confirm all arrangements for your move.
One week before
Settle any outstanding bills with local merchants.
Don't forget to withdraw the contents of your safety deposit box, pick up dry cleaning, return library books and movie rentals, etc.
Drain gas and oil from power equipment (lawn mowers, snow blowers, etc.)
Two to three days before
Defrost your freezer and refrigerator. Block doors open so they can't accidentally close on pets or children.
Have your major appliances disconnected and prepared for the move.
Pack a box of personal items that you'll need right away at your new home. Load it last or put it in your car.
Call to confirm the arrival time of the moving van.
Moving day
Make sure that someone is at home for any inquiries the van operator may have with respect to your shipment.
Record all utility meter readings (gas, electric, water).
Read your inventory and bill of lading carefully before you sign them. Keep these in a safe location until all charges have been paid and all claims, if any, have been settled.