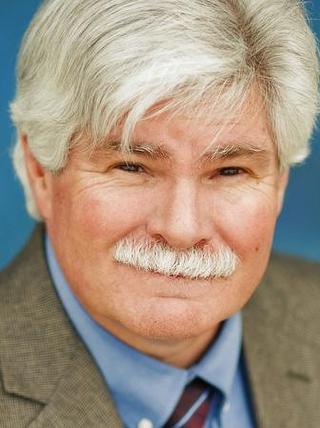 Steve Mullock
B.Comm., RI
REALTOR®

The compliment people give me most frequently is that I really listen to them.  The tasks of buying or selling a property requires such a sensitivity; my personal philosophy being that one of the most sincere forms of respect is actually listening to what another has to say.

I am professional member of the Real Estate Institute of British Columbia and Realtor® with over 30 years of local real estate experience.

Become familiar with Chilliwack and the Fraser Cheam community, culture and real estate by checking out my blog at www.frasercheam.com or by clicking the BLOG tab to the left.
 
Imagine living here...
Contact Chilliwack Realtor© Steve Mullock

Contact Chilliwack Realtor© Steve Mullock

Home Valuation

For most people, their house is their single biggest investment. Find out how much your investment is worth with a no-obligation market valuation.

Find a Dream Home

If you are in the market for your "Dream Home" then I would love to help. Simply fill out my Buyer Registration card and I will have suitable new listings emailed to you as soon as they come on the market.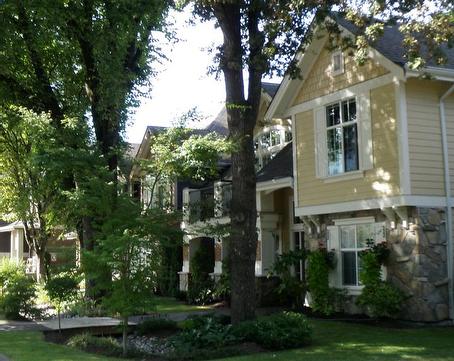 Imagine living here...
Serenity Way, Garrison Crossing, Chilliwack provides a village feeling
"Our goal is to retain as much as we can of the existing housing stock, the trees, the buildings with adaptive re-use potential and the existing organic pattern of the roadways."
- Mark Ankenman, MAIBC; Principal, Ankenman Associates Architects
Once home to Canadian Forces Base Chilliwack, Garrison Crossing is an award winning master planned community created by the Canada Land Corporation. This housing development is situated north of Keith Wilson Road and the Canada Education Park (home of the University of the Fraser Valley) and west of Vedder Road in the southern section of the City of Chilliwack.
I should mention that I lived for a time on the old Chilliwack Base and recognize that many of the elements that made it such a wonderful area for families have been maintained. In particular the trees, including an old forested area we use to call the "riding woods" and race around it on our bikes, today the trees remain but the name been simplified to "the woods".
Garrison Crossing embraces the ideas of "new urbanism" which echo the ideals that have made communities work in the past. Covered patios, houses built closer to the curb, street quieting devices, tree lined streets with wide sidewalks for strolling, a fitness centre/swimming pool and a village retail area so close that the car can stay parked. There is a blend of housing types unique to Chilliwack on its' 153 acre site suited to appeal to a variety of lifestyles and incomes.
Its' success has been borne out by its numerous awards and its' sustained market demand.
Serenity Way, Garrison Crossing
Construction of this mixed density development began in 2006 when a row of semi-detached single family houses were built. Since then the development has been completed and a total 60 of semi-detached, which could be called townhouses or duplex homes, have been constructed.
Links to Garrison Crossing properties available for sale: http://www.frasercheam.com/2014/01/serenity-way-45545-tamihi-way-garrison.html
~~December 2013
Chilliwack Real Estate Market
Analysis and Comment
The article below is written from my perspective about current Chilliwack* real estate market conditions as of December 1, 2013.  It  looks at the performance of the residential real estate market in the Chilliwack & District area which extends from Boston Bar to the Vedder Canal west of Chilliwack an area I call "Fraser Cheam". These analysis will be of interest to homeowners, buyers and sellers of real estate and the curious. Readers are advised for reviews of specific real estate properties the services of a real estate professional member of the Real Estate Institute of British Columbia (www.reibc.org) or a Realtor® (Royal LePage in Chilliwack 604-792-0077) should always be used.
http://www.frasercheam.com/2013/12/the-chilliwack-real-estate-board-area.html


November 29, 2013
Exciting Garrison Crossing, Chilliwack, V2R 0A1
Listing or Buying in Garrison Crossing, Chilliwack, BC, V2R 0A1 let local real estate agent Steve Mullock represent you.
 
Click on this link, (or copy and paste into your browser) to see the Garrison Crossing real estate listings active today Nov 29, 2013 on the Chilliwack multiple listing services; displayed in a mobile friendly format http://mlslink.mlxchange.com/DotNet/Pub/EmailView.aspx?r=333000383&s=BRC&t=BRC

Call Steve Mullock directly at 604-378-9000 or text me 604-378-9000 for more details and appointments.
 
Garrison Crossing is a 153 acre mixed residential real estate development located on the former lands of Canadian Forces Base Chilliwack.

Since 2003, a wonderful transformation has been taking place with new urbanism principles that quiet the residential streets and enhance daily life -- making this a perfect Work, Play and Live lifestyle option.





   
 
              
10 Great Songs about Home and Hometowns since 2004
There are a lot of great classic songs about Home and Hometowns; "Homeward Bound" by Simon and Garfunkel, "Our House" by CSN&Y to mention a couple of fine songs now sadly overplayed, but what about newer songs? Looking back the last 10 years there have been some fantastic songs, not all have become famous, that are worth checking out.

Here are 10 of my home and hometown song favourites from the year 2004 and onward.

 
Back Home on the Farm © Stephen Mullock
1. "Beautiful House"
by Leeroy Stagger (2005)
from the album "Beautiful House"
Foundation:
Leeroy Stagger
is a Canadian Alternative - Singer Songwriter from rural B.C. I don't know a lot about Leeroy Stagger, I found this song on an CD EP from A&B sound in Vancouver, BC by far the best song on it, and, it has been a favourite ever since. I enjoy this unflinching, earthy humour and gentle vibe to this Leeroy Stagger mini song drama, "Beautiful House". Couldn't find a good video of this song on YouTube (lots of lousy stuff) I would recommend checking out iTunes.
You and me in a little house
The kids are watching mickey mouse
Sitting, waiting for me patiently
And the porch wraps around the whole damn thing
The sun beats off your wedding ring
You're watching the waves crash from our backyard
And this is our house
Beautiful House
This is our house
Beautiful House
This beautiful house
And the driveway floods cause it cant not rain
The door creaks driving you insane
The neighbors dog keeps you up on most nights
The record room smells of pot smoke
Your crazy uncle ruined the joke
Your mother laughs and lights a cigarette  
2. "Welcome Home"
by Dave Dobbyn (2005)
from the album "Available Light"
Foundation:
Dave Dobbyn
singer song writer from New Zealand with this song he extends his arms in welcome to new comers to New Zealand with the reassurance "so welcome home, see I made a place for you". Lovely.
YouTube
video.  
3. "Home"
by Phillip Phillips (2012)
from the album "The World From The Side Of The Moon"
Foundation:
Phillip Phillips
comes from Georgia, USA and was the 11th season winner of American Idol in 2012. The song "Home" was a massive international hit from this his first album.
YouTube
video.  
4. "The House that Built Me"
by Miranda Lambert (2009)
from the album "Revolution"
Foundation:
Miranda Lambert
was born in Texas and is married to Blake Shelton. With this award winning song Miranda explores a return to a family home and a maelstrom of thoughts and feelings - such beautiful melancholy. If the walls could talk.
YouTube
video.  
5. "Home"
by Edward Sharpe and the Magnetic Zeros (2010)
from the album "Up from Below"
Foundation:
Edward Sharpe and the Magnetic Zeros
are large 12+/- member indie band that was formed in Los Angeles. Wonderful uplifting "hippie" type energy with endearing duets between a strong male and female singer. I would suggest that the album "Up from Below" and "Here" be explored first.
YouTube
video.  
6. "Going Home"
by Leonard Cohen (2012)
from the album "Old Ideas"
Foundation: Celebrated
Leonard Cohen
, born in Montreal has been one of my favourite singer-songwriters since my youth. This weary "winding up a career" song of returning home still shows the 78 year old Cohen as being in full mastery of his considerable writing talents. Recommended albums: "I'm Your Man (1988)" "Songs of Leonard Cohen (1967)" "The Future (1992)" and of course any "Best Of" recordings you can find. Jennifer Warren's "Famous Blue Raincoat" is a beautiful tribute album and is also recommended.
YouTube
video.  
7. "Mushaboom"
by Feist
from the album "Let It Die" (2004)
Foundation: Canadian singer-songwriter Leslie
Feist
has a distinct sound and an expansive imagination. This playful song is about a longing to leave a second storey apartment behind for a family and a little house in the woods. Mushaboom is a rural community located in Nova Scotia, Canada the province in which Feist was born.
YouTube
video.
Old dirt road
Knee deep snow
Watching the fire as we grow old
I got a man to stick it out
And make a home from a rented house
And we'll collect the moments one by one
I guess that's how the future's done
How many acres how much light
Tucked in the woods and out of sight
Talk to the neighbours and tip my cap
On a little road barely on the map  
8. "To Build A Home" (featuring Patrick Watson)
by The Cinematic Orchestra (2007)
from the album "Ma Fleur"
Foundation:
The Cinematic Orchestra
is a British jazz-electronic group that last recorded in 2007. The song "To Build A Home" features the vocals of Canadian
Patrick Watson
and it has been used in both television and film.
YouTube
video.
Out in the garden where we planted the seeds
There is a tree that's old as me
Branches were sewn by the colour of green
Ground had arose and passed its knees
By the cracks of the skin I climbed to the top
I climbed the tree to see the world
When the gusts came around to blow me down
I held on as tightly as you held onto me
I held on as tightly as you held onto me  
9. "Home"
by Jack Johnson (2013)
from the album "From Here to Now to You"
Foundation:
Jack Johnson
a surfer dude and mega talent has softly rocked into world promenience and once again recorded a solid album of good material. The song "Home" stands out with its gentle observations of house and home - makes you feel like you are right there with him, in a jungle paradise like Hawaii.
YouTube
video.  
10. "Death to My Hometown"
by Bruce Springsteen (2012)
from the album "Wrecking Ball"
Foundation: International rock and roll star Bruce Springsteen pulled no punches when he recorded his last album "Wrecking Ball " in 2012. The show that he gave in Vancouver was phenomenal although I do wish that he had played "Thunder Road". This song "Death to My Hometown" pins the distress many American and other cities in the World have suffered since the financial meltdown in 2008. No one has gone to jail. This song is a cautionary tale and a call to arms that the danger to our hometowns come not with soldiers and war but rather with financiers and commerce. Strong stuff indeed.
YouTube
video.
If you have a favourite song about Home, House or Hometowns from this century 2000 + let me know.
Here are some other suggestions from my friends - thank you all. (some recorded before 2000):  
Feels like Home by Randy Newman
Small Town and Big Dreams by Paul Brandt
Who Says You Can't Go Home by Bon Jovi
I Love this Town by Bon Jovi
Home by Blake Shelton
I'm Coming Home by Michael Buble
The Long Way Home by Norah Jones
Grandma's Feather Bed by John Denver
Our House by Madness


Looking for the right real estate agent to help you find the right home for you?  Give me a call.