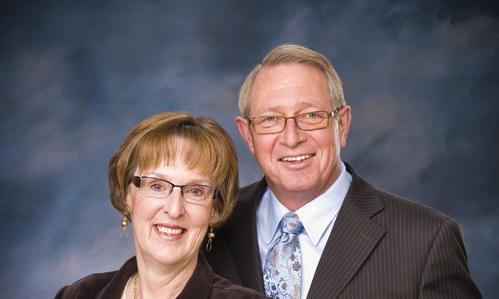 Home Valuation

Home Valuation

Find a Dream Home

Find a Dream Home
Welcome to our WEB site.
Choose Tom and Leona Calhoun as your real estate team in Camrose. Whether you're buying or selling, we can help you with all your real estate needs.

We are experienced professionals and know the area well and can help you negotiate the best possible price. We will researsh our office listings and other office listings to find the perfect home for you and your family!
We willl offer you sound advice, and provide comparable Active and Sold listings to ensure the best possible price when you are buying or selling your home. We will do everything possible to ensure your home hunting or selling is as stress free as possible. Give us a call today at (780) 608-9567 0r (780) 781-4800 for a free, no-obligation consultation.
Please utilize our web site as your one stop shopping for Real Estate in Camrose and surrounding areas.
We are a Team in business and in Marriage. When Tom worked for a large Pipeline Company,we bought and sold six different homes and lived in six different locations in Alberta. This "Client" side of Real Estate has enabled us to understand your views and frustrations when you are selling or buying a home. Since we have personally experianced the highs and lows of moving and finding a home, we understand and can relate with your concerns and thus can provide excellent services to lower your stress level. Tom can see and understand what is important to the husband, while Leona can see and understand what women look for in a home. so together we can locate the perfect home for you and your family.