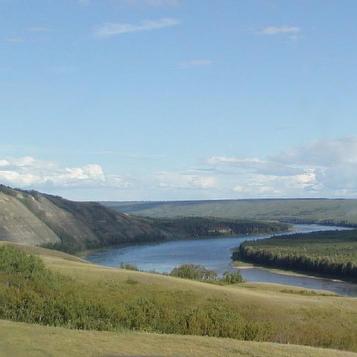 Fairview is a thriving community that is central to the oil, forestry and agricultural industries of the "Peace Country" region (Northern Alberta and British Columbia).

Our town has well over 3,000 residents and serves an area of over 10,000 more! Fairview encourages small business through it's Chamber of Commerce and other business services. Fairview also has many community & service groups.

It is an area rich in history that attracts many tourists every year from all over the world. Fairview is located 26 km north of Historic Dunvegan and the Dunvegan Suspension Bridge, in the beautiful Peace River Valley.

Fairview and surrounding area boast many recreational opportunities such as camping, boating, fishing, hunting, and skiing, to name a few.

We think you'll enjoy our family-oriented town!