Blog
Kingston Residential Housing Activity via the MLS System
September 2018

Sales Activity 297
​% Change from 1 year ago  -4.5%

Average Price $359,700
% Change from 1 year ago +10.1%

Dollar Volume (millions) $106.9
% Change from 1 year ago +5.1%

New Listings 464
% Change from 1 year ago +3.6%

Active Listings 1,062
% Change from 1 year ago -5.3%

Year-to-date September 2018

Sales Activity 2,985
​% Change from 1 year ago  -10.9%

Average Price $363,744
% Change from 1 year ago +9.3%

Dollar Volume (millions) $1,085.8
% Change from 1 year ago -2.6%

New Listings 4,844
% Change from 1 year ago -9.0%

Active Listings 1,033
% Change from 1 year ago -21.4%
Kingston Residential Housing Activity via the MLS System
August 2018

Sales Activity 343
​% Change from 1 year ago  -0.9%

Average Price $368,506
% Change from 1 year ago +13.7%

Dollar Volume (millions) $126.4
% Change from 1 year ago +12.7%

New Listings 512
% Change from 1 year ago -2.7%

Active Listings 1,111
% Change from 1 year ago -11.5%

Year-to-date August 2018

Sales Activity 2,689
​% Change from 1 year ago  -11.5%

Average Price $364,149
% Change from 1 year ago +9.2%

Dollar Volume (millions) $979.2
% Change from 1 year ago -3.4%

New Listings 4,392
% Change from 1 year ago -9.9%

Active Listings 1,030
% Change from 1 year ago -23.0%
Kingston Residential Housing Activity via the MLS System
July 2018

Sales Activity 373
​% Change from 1 year ago  +12.7%

Average Price $378,862
% Change from 1 year ago +13.6%

Dollar Volume (millions) $141.3
% Change from 1 year ago +28.1%

New Listings 534
% Change from 1 year ago -5.2%

Active Listings 1,177
% Change from 1 year ago -9.0%

Year-to-date Juy 2018

Sales Activity 2,345
​% Change from 1 year ago  -13.2%

Average Price $363,656
% Change from 1 year ago +8.7%

Dollar Volume (millions) $852.8
% Change from 1 year ago -5.6%

New Listings 3,920
% Change from 1 year ago -10.0%

Active Listings 1,025
% Change from 1 year ago -22.6%
Kingston Residential Housing Activity via the MLS System
June 2018

Sales Activity 408
​% Change from 1 year ago  -18.1%

Average Price $351,534
% Change from 1 year ago +7.0%

Dollar Volume (millions) $143.4
% Change from 1 year ago -12.3%

New Listings 631
% Change from 1 year ago 0.2%

Active Listings 1,224
% Change from 1 year ago -5.0%

Year-to-date June 2018

Sales Activity 1,967
​% Change from 1 year ago  -17.0%

Average Price $360,811
% Change from 1 year ago +7.8%

Dollar Volume (millions) $709.7
% Change from 1 year ago -10.5%

New Listings 3.386
% Change from 1 year ago -10.8%

Active Listings 999
% Change from 1 year ago -24.9%
Kingston Residential Housing Activity via the MLS System
May 2018

Sales Activity 467
​% Change from 1 year ago  -24.9%

Average Price $362,787
% Change from 1 year ago +9.8%

Dollar Volume (millions) $169.4
% Change from 1 year ago -17.5%

New Listings 770 
% Change from 1 year ago -3.7%

Active Listings 1,205
% Change from 1 year ago -12.4%

Year-to-date May 2018

Sales Activity 1,556
​% Change from 1 year ago  -16.9%

Average Price $363,033
% Change from 1 year ago +8.0%

Dollar Volume (millions) $564.9
% Change from 1 year ago -10.3%

New Listings 2,748
% Change from 1 year ago -13.1%

Active Listings 953
% Change from 1 year ago -28.8%
Kingston Residential Housing Activity via the MLS System
April 2018

Sales Activity 386
​% Change from 1 year ago  -21.9%

Average Price $366,583
% Change from 1 year ago +2.9%

Dollar Volume (millions) $141.5
% Change from 1 year ago -19.6%

New Listings 620
% Change from 1 year ago -16.7%

Active Listings 1078
% Change from 1 year ago -25.0%

Year-to-date April 2018

Sales Activity 1,083
​% Change from 1 year ago  -13.4%

Average Price $363,348
% Change from 1 year ago +7.0%

Dollar Volume (millions) $393.2
% Change from 1 year ago -7.3%

New Listings 1,978
% Change from 1 year ago -16.4%

Active Listings 891
% Change from 1 year ago -33.0%
 
Kingston Residential Housing Activity March 2018 via MLS System
March 2018

Sales Activity 347
​% Change from 1 year ago  -2.8%

Average Price $352,980
% Change from 1 year ago +4.2%

Dollar Volume (millions) $122.5
% Change from 1 year ago -1.3%

New Listings 652
% Change from 1 year ago -0.6%

Active Listings 973
% Change from 1 year ago -30.1%

Year-to-date March 2018

Sales Activity 691
​% Change from 1 year ago  -8.7%

Average Price $360,348
% Change from 1 year ago +9.9%

Dollar Volume (millions) $249
% Change from 1 year ago -0.3%

New Listings 1,356
% Change from 1 year ago -16.3%

Active Listings 828
% Change from 1 year ago -35.9%

 
Kingston Residential Housing Activity February 2018 via MLS System
February 2018

Sales Activity 186​
​% Change from 1 year ago  -21.2%

Average Price $364,061
% Change from 1 year ago +12.6%

Dollar Volume (millions) $67.7
% Change from 1 year ago -11.2%

New Listings 385
% Change from 1 year ago -21.9%

Active Listings 793
% Change from 1 year ago -38.9%

Year-to-date February 2018

Sales Activity 344
​% Change from 1 year ago  -14.0%

Average Price $367,359
% Change from 1 year ago +15.4%

Dollar Volume (millions) $126.4
% Change from 1 year ago -0.8%

New Listings 702
% Change from 1 year ago -27.9%

Active Listings 754
% Change from 1 year ago -39.4%


 
Listing and Marketing Your Home for Sale
February 20th, 2018

The main objective when listing your home is to obtain a successful sale in a timely manner while respecting your personal goals and objectives. Here is what you can expect when listing your home with me as your salesperson:

LISTING

- Professional Photography provided by iGuide Kingston
- MLS Listing & Realtor.ca 
- Listing Preparation Checklist 
- Royal LePage Website (national and local) www.royallepage.ca 
- Personal Website www.elwoodrealestate.ca 
- Social Media (Twitter, Instagram, Facebook) 
- Feature Sheets & Brochures 
- Signage 
- Property Assessment & Compartive Market Analysis 
- 360 Degree Panoramic Photo Listing Enhancement by iGuide Kingston (photos, floor plans, property details, nearby amenities) 

MARKETING

- Individual Marketing & Pricing Strategy (marketing plan, comparative market analysis, and marketing timetable)
- Feature Sheets & Brochures 
- Virtual Tour (iGuide Kingston) 
- Paid Web Based Marketing via Facebook 
- Immediate Social Media Posts followed by Bi-Weekly Posts 
- SEO for website & Use of Google Analytics to direct marketing efforts 
- Open House Management (Weekend) 
- Email to database & "Tuesday Tour" brokerage presentation

LISTING AND SALES MANAGEMENT

- Facilitate showings with potential buyers
- Facilitate showings with buyer's agents 
- Provide showing feedback 
- Open House Feedback
- Offer negotiation
- Bi-Weekly statistical reports, website views (realtor.ca, personal website, MLS views), and social media statistics
- Calculating "Net Proceeds of Sale"
- Sale follow up by providing relevant documentation to legal professionals
Kingston Real Estate at a Glance in 2017
In 2017 the Kingston Area real estate market experienced a substantial increase in the average sale price of single family homes. Throughout 2017 the Kingston Area was considered a "seller's market". A seller's market occurs when the demand for homes outpaces the available supply. The market enters the "seller's phase" when the ratio of sales-to-listings hits 55-60% or greater. The opposite of a seller's market is a buyer's market, characterized by a ratio below 35%. A balanced market is when the sales-to-listings ratio is between 35-55%. Below are some quick facts about the Kingston Area real estate market for 2017:
Year over year (YOY) the average sale price of a single family home increased 7.7% from $309,273 to $333,219
# of listings across all types were down 15% YOY
Sales-to-listings ratio for single family homes was 66% for 2017 compared to 51% in 2016
16 of 28 areas within the Kingston Area Real Estate Association's boundaries experienced a sales-to-listings ratio of 60% or greater for single family homes
Total dollar volume of sales across all types was $1,353,393,740 for 2017 vs $887,208,801 for 2016
​
The Royal LePage Peak Millennial Survey was released to media early this morning.
August 21st, 2017

Key highlights from the national release include:
 
High home values in Canada's largest urban markets and job uncertainty in other regions mean new strategies and different priorities for 'peak millennials.' A term coined to describe the largest cohort of the millennial demographic, 'peak millennials' also reflects the impact of their potential purchasing power. Whether this demographic chooses to rent or buy, their sheer volume will put pressure on entry-level homes and rental units.
Although the desire to own a home is strong among peak millennials, the obstacles they face on the path to homeownership are numerous. The cross-Canada survey conducted by Leger found that 87 per cent of Canadians aged 25 to 30 believe homeownership is a good investment. Yet, while 69 per cent hope to own a home in the next five years, 57 per cent of those surveyed believe they will be able to afford one.
Over half (52 per cent) of those surveyed would look to the suburbs when purchasing a property. This is especially true when it comes time to raise a family as the supply of new developments and spacious residences are more abundant in these areas. In addition, 61 per cent stated that they would be willing to move to another city or suburb where property is more affordable.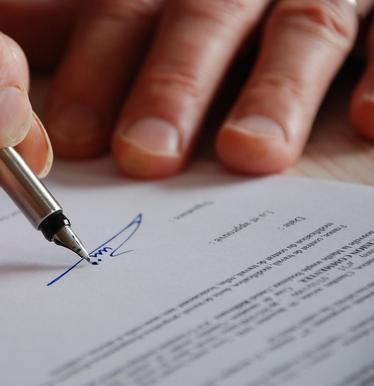 Buyers: How do I make an offer on a new home before selling my current home?
June 1st, 2017
When current homeowners make the decision to move and purchase a new home, there are usually two ways to go about the process:

1) Sell your current home before looking for your next home and submitting any offers to purchase a new home.

2) Search for a new home with the possibility of submitting an offer while your current home is for sale on the market.

There are different reasons for taking one approach over another. Market conditions, timing constraints, financial situation, career demands, children's schooling needs, etc will all factor into the decision making process. This article will focus on option 2 and how to go about submitting an offer on a new home before your current home has sold. 

"Sale of Buyer's Property"

If a buyer submits an offer to purchase a home but must first sell their current home, it is necessary to include a clause that makes the offer conditional on the sale of the buyer's property. The typical clause might be worded as follows:

This Offer is conditional upon the sale of the Buyer's property known as ________. Unless the Buyer gives notice in writing delivered to the Seller personally or in accordance with any other provisions for the delivery of notice in this Agreement of Purchase and Sale or any Schedule thereto not later than ______ p.m. on __________, that this condition is fulfilled, this Offer shall be null and void and the deposit shall be returned to the Buyer in full without deduction. This condition is included for the benefit of the Buyer and may be waived at the Buyer's sole option by notice in writing to the Seller as aforesaid within the time period stated herein.

The above clause means that the sale of the home does not become final and binding until this condition and any other conditions have become fulfilled or waived.

Typically, the seller will also require the inclusion of an "escape clause" in the agreement of purchase and sale. The escape clause requires the seller to notify the first buyer if they accept another offer from a second buyer, and gives the first buyer a set time period (usually 24 or 48 hours) to meet the conditions of their own offer or walk away from the deal. If the first buyer is unable to sell their existing home and it is confirmed in writing, the first deal becomes null and void and the seller can continue with the sale to the second buyer. 

If the first buyer does fulfill the conditions included in the offer, the seller must sell the home to the buyer according to the original terms of the offer. This is known as giving the buyer the "right of first refusal."

These conditions can effect the the negotiations between the seller and first buyer, and if these conditions are accepted by the seller, can also effect negotiations with the second buyer. It is important to discuss the advantages and disadvantages of these details with your sales representative.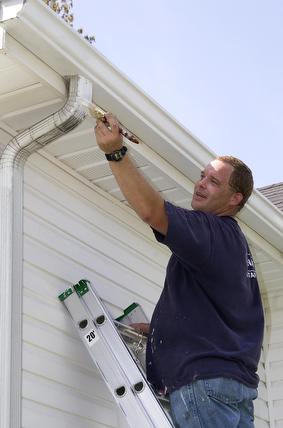 Spring Home Maintenance
February 22nd, 2017

Warming temperatures signal the need to assess winter damage and undertake any necessary repairs. These home maintenance tips will help save you time and money by protecting your investment and making it a more enjoyable place to call home:
Survey your roof for cracks, moss, debris, or nail pops and replace cracked, curled, or missing shingles. If you suspect water damage, check from inside the attic for wet insulation or mould.
Examine your brickwork, siding or stucco for damage that would allow moisture to get into the walls or foundation. Use applicable sealers to cover cracks and seal off exterior holes to prevent pests from entering.
Clear clogged gutters, flush downspouts and check for joint separation and loose fasteners. Leader pips should extend at least 150cm to ensure water flows away from foundation.
Remove storm windows, clean windows and screens, and repair any damaged sealing and weather-stripping. Make sure windows open and close smoothly, and lubricate if necessary.
Audit your home's smoke, carbon monoxide and security alarms. Clear dust from covers, replace batteries, and test for efficient operation.
Clean and fireplaces or wood stoves and turn pilot lights off where applicable. Service your chimney to remove built up soot and creosote, and check for cracks in your chimney's exterior caused by freeze-thaw of seasonal change.
Check your air conditioning system and dehumidifier by switching the power on. Call for service if required. Replace filters and close humidifier damper, if applicable. Service the air conditioning system every two to three years.
Clean the kitchen exhaust and air filter. Dust off the bathroom fan grilles and ceiling fan blades. Vacuum out clothes dryer ducting, exterior vent and under dryer to remove excess lint.
Regular maintenance ensures a safe and comfortable home environment for you to enjoy. It also safeguards your investment and helps prevent costly repair problems in future. Well maintained homes are easier to prepare for sale, give prospective buyers greater peace of mind and confidence in their purchase decision, and generally provide better resale value.
Are you a self-employed individual looking for a mortgage?
January 31, 2017

If you are self-employed it can be difficult to obtain financing for purchasing a home. I myself have been self-employed for the past 20 years and can recall the challenge of obtaining my first mortgage as a self-employed individual. Recently, I had a self-employed client whom was looking to complete his "pre-approval" before making an offer on home. He was dealing with one of the "Big 5" banks and the process ended up being frustrating and needlessly time consuming for him. The bank (who he already carried two other mortgages with) initially gave him the impression that he would easily be pre-approved for the desired amount and that the process would be fairly simple. They asked him for specific documents at the beginning of the process and then he heard nothing from them over the following weeks. When he initiated the next contact with the lender wondering where they were in the process, they then asked him for more documentation and had no input on the status. More than a week later, he still had no word as to the status of his pre-approval and decided to ask where they were in the process. They then asked him for more documentation. 

Of course any lender needs to perform their due diligence, and assess and manage the amount of risk involved with a particular client. They do this to protect themselves and to protect the borrower. Lenders have a set of calculations, ratios, and formulas that help them reach a final decision of whether a client can be approved for a mortgage and if so, for how much. Regardless of the applicant's financial situation, lenders should be able to clearly state what documentation they need from you at the outset of the process based on the information you provide them about your employment or business situation. Following that, a good lender should be able to educate you on the process and provide a rough timeline for the entire process. In the case of my client, it was only when he approached them wondering what the delay was, that they asked him for more documentation. To me this was poor customer service and it appeared that the lender lacked experience dealing with self-employed individuals. From my own personal experience and hearing from other self-employed individuals, this is a common experience.

My suggestion for self-employed individuals is to use a mortgage broker. Brokers have access to a variety of lenders, some of which specialize in dealing with self-employed individuals. Brokers also have access to many more options and tools to help you with the process of obtaining a mortgage. When working with any lender or broker as a self-employed individual, I suggest the following:

1) Ask for an overview of the process and educate yourself on the process before committing to anything.
2) Ask about the differences between different options. For example, rates, term, pre-payment options, variable vs fixed rate, early termination penalties etc. Different mortgage products and tools are available and some may suit your needs  or situation better than others.
3) Ask exactly what documentation is needed from the outset.
4) Ask for an estimate of time needed to complete your application.
5) Ask to be provided with more than one option for your mortgage from more than one lending company.

I hope you find this article helpful. If you have any questions about the process or would like a list of some local Mortgage Brokerages in the Kingston area, feel free to contact me at jeffe@royallepage.ca  and I would be happy to help.




 
Thinking of Selling this Spring?
January 17th, 2017

Thinking of selling your home this spring? Make sure you focus on the best strategies to attract buyers while keeping your costs low. Here are some suggestions on how to ready your home to for sale.

1) Home Improvements

In an effort to make the home more attractive for selling, many sellers will spend a lot of time and money renovating or upgrading various features of the home. Sellers often assume that these improvements will pay them back or earn them more money upon the sale of the home. On average, most sellers will only get back just over 60% of the cost of the improvements. Some "improvements" can actually work against you if they are unappealing or too unusual for the market you are in. Also, make sure you have the correct permits when undertaking any renovations that require them. Improvements done without the proper permits could leave buyers skeptical about the quality and safety of the work that was done.

Some examples of improvements with the best "Return on Investment" (ROI) are:

- Refinishing hardwood floors or installing new hardwood flooring
- Adding or improving insulation, especially in the attic
- Replacing old shingles on the roof
- Converting an unfinished basement to a living space
- Replacing old windows
- Installing new vinyl siding
- Installing a new garage door
- Installing new hardware on doors, cabinets, and drawers
- De-clutter and remove grunge
- Add a fresh coat of paint
- Add or rearrange lighting 
- Update your kitchen faucet

Ask your real estate agent for more suggestions on which home improvements give you the best bang for your buck and optimize your home's appeal for successful sale.

2) Curb Appeal

The first thing buyers will see is the outside of your home. What kind of first impression will they get when they view your home from the outside? Remember that buyers will pull up and view your home from their car first before making their way to the front door and then inside the home. Some simple and inexpensive improvements to the exterior of your home can make a great first impression:


- Add a fresh coat of paint to any railings, steps, porches, exterior doors etc to help give a fresh and clean appearance
- Keep your lawn freshly mowed and free of any debris
- Adjust or repair any downspouts that are damaged or displaced
- Keep your windows and window frames clean
- Remove any weeds or unwanted plants from your garden and prune existing plants
- Replace, repair, or freshen up your mailbox
- Repair any damaged doors, steps, or porch areas


3) Showing the home 

Sometimes sellers will limit showing of the home to specific times. Buyers often have the challenge of juggling family and work life while searching for a new home. Sellers should remain flexible and make their home available for showings at all times of the day and evening. Limiting your showing times can cause you to miss a potential sale. Staying flexible and co-operate with buyer's agents even when it is inconvenient.

 4) Use your agent's experience 

Although you are likely to know more about your own home, your agent likely knows more about how to sell your home. Your agent has a wealth of experience and has bought, sold, and viewed hundreds of homes. Your agent likely has many great suggestions on how to best sell your home, even if you may not want to hear them. Your agent may suggest a new paint job, removal of personal items, or have a differing opinion on the listing price, which can sound offensive at the time. Agents know what makes a listing grow stale and they know what helps a listing sell quickly. You don't have to follow all of their advice, but listen and analyze what your agent has to say. Most people will buy and sell 2 or 3 homes in a lifetime, whereas an agent will buy, sell, and view hundreds and that experience can be very beneficial to the seller when it comes time to list the home for sale.

If you would like more information or advice on how to prepare your home for sale feel free to contact me at jeffe@royallepage.ca
What are the Steps to Selling a House?
January 2nd, 2017

Selling your home is rarely something that happens overnight. Even in so called "seller's markets" listing and selling a home takes time. One of the challenges for sellers, is having a clear understanding of the steps involved and the amount of time needed to complete each step during a transaction. We all know that buying or selling a home can be both exciting and stressful at the same time. It can feel like an emotional roller coaster at times but having a clear understanding of the steps involved can help eliminate some of the uncertainty, stress and emotional ups and downs. Below we will look at the process of listing and selling a home and the time it takes to complete each step of the process. 

Step 1- Listing your home (3-5 days)

When preparing your home for listing, your listing salesperson will usually need a couple of days to gather information about your home. This includes taking measurements, taking note of the home's features, and taking photographs. From this information your listing salesperson and you, the sellers, will come up with a listing price. After gathering information and determining a listing price, the listing agent will then be able to prepare the listing for upload onto the Multiple Listing Service where it can be accessed by other salespersons. It will also be uploaded to other sites such as Realtor.ca. 

Step 2- Awaiting an offer on your home (*55 days)

The average DOM (days on market) for a single family home in the Kingston Area from October 2016 - December 2016 was 55 days.

*To be clear, the days on market can vary greatly based on a number of factors including listing price, location, time of year etc.

Step 3 - Accepting an offer on your home

Once you've accepted an offer on your home, you then have a specified period of time before the "closing date". The closing date is negotiated between the buyer and seller and is the date the transaction "closes" and the property changes hands. In many cases, sellers will have accepted a "conditional offer" from the buyers. At minimum, most buyers will submit their offer with the following conditions:

- Obtaining satisfactory financing for the property
- Obtaining a satisfactory home inspection report
- Obtaining satisfactory insurance for the property

Assuming the sellers accept the offer with the buyer's conditions, the buyer then has a specified and agreed upon time in which they must fulfill the conditions of the offer. Generally, a timeframe of 2-3 weeks is sufficient to meet the most common conditions.

Step 4- Receiving payment (0 days)

On the day of closing, the seller's lawyer will receive funds from the purchaser's lawyer. This money goes into the seller's lawyer's trust account to pay out any old mortgages, real estate commissions, and outstanding taxes. The remaining funds from the sale of your home go to you. Once the transaction is complete, your lawyer will then contact you to pick up your cheque. 

I hope you found this article helpful and informative. If you have any questions please contact me at jeffe@royallepage.ca