Newsroom
Our News Center
This is the place to visit for news and general information concerning the local Montreal and West Island real estate markets. You'll also find lots of helpful tips for home buyers and sellers.....
Visit often!
---
Montreal real estate market sees busiest August on record
More residential properties were sold in the Montreal region this August than in any August on record, according to the Greater Montreal Real Estate Board.

A total of 2,899 residential properties were sold during the month, an increase of eight per cent from the equivalent period last year, when 2,683 properties were sold. 

However, the number of sales was down almost six per cent from the month before, when 3,075 properties were sold.

The Island of Montreal saw the biggest increase in sales, with total sales rising 12 per cent, to 1,257 this year from 1,120 in August 2016. 

Across the region, condo sales saw the biggest gain of any property type, rising 19 per cent to 1,002, from 844 in August 2016. 
Median prices were also up, both from the previous year and the previous month.

The median price of a single family home rose to $325,000, an increase of six per cent from $308,000 in August 2016. Median prices were up slightly from $323,000 in July.

While condominium prices were up one per cent year-over-year,  to $251,500 from $250,000, they were down almost two per cent from July, when median condo prices reached $256,000.

The number of active listings was down 15 per cent, year-over-year, to 24,031.
---
---
Canada's most expensive house on sale for $35M and not even $5M extra tax expected to deter foreign buyers
The house at 68 The Bridle Path is listed for $35 million, up from the $25 million it was priced at two years ago
The late real estate developer Robert Campeau's home hit the market again Tuesday and, while it has the most expensive price tag in Canada of currently publicly-listed properties, the agent who will be marketing it worldwide doesn't think the province's foreign buyer tax will impact a sale.
The house at 68 The Bridle Path is listed for $35 million, up from the $25 million it was priced at two years ago when a sale was not completed, but this time Ontario's non-resident speculation tax could hit an out-of-country buyer with an additional $5.25 million fee. At $35 million, the regular land transfer tax that everybody pays in the city of Toronto would be more than $1.7 million.
"I think the 15 per cent tax has proved to be the cost of doing business," said Barry Cohen, a broker with Re/Max Realtron, who has the listing.
Ontario brought in its foreign buyer tax in April as one of 16 measures to cool the housing market, a move that came in the wake of reports that would-be overseas buyers in Vancouver were eyeing the Toronto market after the British Columbia government brought its own 15 per cent additional land property transfer tax on foreigners in August 2016.
"I think when they put in the tax, the decision was let's not buy Vancouver, let's buy Toronto," said Cohen. "But now it's in Toronto, so the 15 per cent is just part of migrating to Canada."
Campeau, who died in June, built one of Toronto's most iconic homes in a tony suburban neighbourhood known as the Bridle Path. The French Chateau, housed on four acres of land, has more than 30,000 square feet of living area, and includes 10 bedrooms, 14 bathrooms, a state-of-the-art gourmet kitchen, an indoor, two-storey 50-foot swimming pool with a structural floor that converts to a ballroom, a tennis court and formal manicured grounds.
The house was once blessed by Cardinal Gerald Emmett Carter, Toronto's Archbishop between 1978 and 1990, and guests have included politicians such as the late prime minister Pierre Elliot Trudeau and actor Jane Fonda. It has also been used in numerous film shoots.
The couple who have lived in the house, lawyer and venture capitalist Hal Springer and his wife Sari, who is the Canadian managing partner of Littler, the largest labour and employment law firm in the world, are empty nesters and need less space. They put the house on the market two years ago for $25 million and they had many offers, some acceptable, but couldn't find another house they wanted to live in.
"It had fallen somewhat into disrepair as it was neglected after Robert Campeau left. It was a labour of love to restore a French Loire (Valley) chateau," said Hal Springer, about the house that was purchased in 2002. "It's just time to pursue a new chapter in our lives. We may have multiple residences that require a little less time."
The increase in price is just indicative of how much the market has gone up, said Cohen "The luxury market performed very well," he said. "Past offers have been a mix of local and international buyers. This time we are taking it to a higher level in the international markets."
Springer isn't worried about international buyers being scared off by any tax. "Relative to other international properties, Paris, London, the Toronto real estate values in my humble opinion are significantly undervalued at the high end of what this property represents relative to 20 minutes next to downtown Toronto."
---
Hot Month of July on Montréal's Residential Real Estate Market
L'Île-des-Sœurs, August 4, 2017 - The Greater Montréal Real Estate Board (GMREB) has just released its most recent residential real estate market statistics for the Montréal Census Metropolitan Area (CMA), based on the real estate brokers' Centris® provincial database. In total, 3,075 residential sales were concluded in July 2017, a 16 per cent increase compared to July of last year. This was the most active month of July in eight years.

Sales by geographic area
All five main areas of the Montréal CMA registered an increase in sales in July, with the Island of Montréal (+21 per cent) and Vaudreuil-Soulanges (+19 per cent) leading the way.

Laval and the North Shore registered similar results as sales in both of these areas rose by 14 per cent compared to July 2016.

The South Shore posted a more moderate sales increase of 6 per cent.
Sales by property category
Condominium sales increased by 24 per cent across the CMA, with 1,071 transactions concluded. This was the third consecutive month that condo sales have increased by more than 20 per cent.

Single-family homes also turned in an excellent performance, as sales of this property category grew by 13 per cent.

Plex sales were also on the rise, increasing by 2 per cent compared to July of last year.
Prices
Across the CMA, the median price of single-family homes increased by 8 per cent to reach $323,000 in July.

Half of all plex (2 to 5 dwellings) transactions were concluded at a price higher than $489,000, a 7 per cent increase compared to July of last year.

Finally, the median price of condominiums stood at $256,000, which is 2 per cent higher than in July 2016.

"For single-family homes, market conditions for resales are increasingly favouring sellers, which explains why price increases have been more sustained in recent months," said Mathieu Cousineau, President of the GMREB Board of Directors. "We are also in a seller's market for plexes, while market conditions for condominiums are almost balanced," he added.

Number of properties for sale

The number of residential properties listed on the real estate brokers' Centris® system (24,412) decreased by 15 per cent compared to July of last year.
---
Quebec real estate organization calls for abolition of 'welcome tax'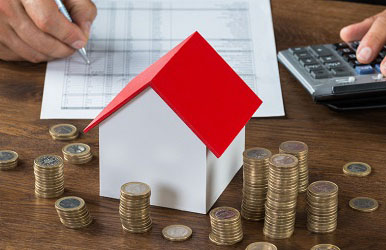 In its latest statement, the Quebec Federation of Real Estate Boards (QFREB) hailed the housing tax provisions announced by Quebec Finance Minister Carlos Leitão, and at the same time called for "more tangible measures" to improve home ownership in the 2017-18 budget.

The steps the QFREB is advocating for include the removal of the real estate transfer tax for first-time home buyers in the province, a levy known as the "welcome tax".

"Concrete measures are needed in real estate given the fact that Québec consumers are facing major mortgage tightening measures introduced by the federal government in recent years. Home ownership is more and more difficult for young families looking forward to building a family nest of their own," QFREB president Patrick Juanéda said.

Other measures introduced in the budget were warmly received, including a new tax credit for residential wastewater treatment systems.

"This measure will financially assist homeowners up to $5,500 per taxpayer who must undertake repairs to their septic system. Although the amount awarded is small compared to the huge cost that homeowners must assume for the work, the QFREB recognizes the government's desire to lighten their financial burden."

"The QFREB welcomes the government's decision to maintain the RénoVert tax credit for renovations, which benefits both present homeowners and future home buyers," the organization added. "The announcement of the construction of 3,000 new social housing units was also very favourably received by the QFREB and its members."
---