Time To Make A Move?
REAL ESTATE IS A BUSINESS WHERE REWARDS COME IN DIRECT PROPORTION TO EFFORT. A successful Realtor® knows that meeting customer needs is the only route to success.

Great sales associates are confident and project to others that they have the skills necessary to get the job done. It is our job to ensure that you have the tools to do that. 
 
Why Meadowtowne Realty?
At Royal LePage Meadowtowne we view each of our Realtors® as individual business owners. Our purpose is to provide an environment that makes it easy for them to run their businesses and deliver the full-service real estate experience to their clients.

Lead Generation and Listing Promotion
Since Royal LePage was founded on innovation, it's become part of our culture. We provide our team members with access to vast digital resources, training and leadership that will help you achieve your sales goals by allowing you to generate and nurture valuable leads, promote yourself and your listings.

A Culture Of Coaching
At Royal LePage Meadowtowne Realty, Brokerage, we believe in developing YOU, as a person, not just your business. Our managers provide a rich source of knowledge, guidance, experience, and support for all our Realtors®. 

Focus On Collaboration
Real Estate is a unique profession that requires Realtors® to be both collaborative and competitive at the same time. At Meadowtowne our focus is on collaboration. We understand that one week you may be working collegiately side-by-side on a transaction representing both buyer and seller then the next you may be in competition for a new listing. We know when the market turns it can be hard not to view things as cut-throat, but our brokerage is different. We'll offer you all of our secret sauce and support you to make the most of it. 

Support Staff That Actually... Support!
Gone are the days that you hear, "That's not in my job description. I don't know how. Or I don't have the time." Our support staff is trained in more than just booking appointments, processing your paperwork and answering the phones. We know your success is dependent on our staff's ability to get the job done so we spend the time offering training and support so they will have the skills and tools to do just that!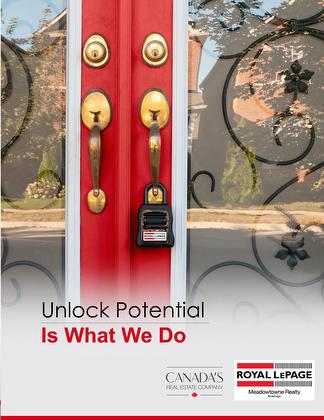 Subscribe To Learn More!

Fill out the form below to subscribe to our updates and we'll send you a copy of our PDF "Unlocking Your Potential - Royal LePage Meadowtowne" Don't worry, we hate spam as much as you do. Feel free to unsubscribe at any time.