About Me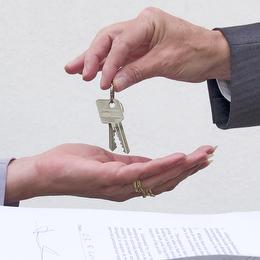 What can I do for You??

Buying or selling a home is a big decision - you need an experienced professional to guide you through the process. When you work with me, you can count on personal, attentive, patient service, excellent knowledge of the area, strong  negotiating skills and expert selling strategies.

With over 31 years experience in Real Estate, in Toronto, Mississauga, Oakville and Ottawa, and with a number of awards, including the Lifetime Achievement of Excellence Award, I feel that I can offer you the skills needed to get you where you want to be.  

I would be honoured to have the opportunity to work for and with you.  

 
Awards


Are you ready to move?

If you are selling, I will provide you with the knowledge, expertise and negotiating skills necessary to enable the successful sale of your home while obtaining the best possible price for existing market conditions.

Your home deserves the services of a professional Realtor. When you want RESULTS............
I deliver.

How do I get Results?

RESEARCH:
I know the market, what features and areas are selling and what it takes to sell your home.

MARKETING:
Every home is different and you need a Realtor who knows how to target buyers who are looking for a home like yours.

FOLLOW-UP:
It is not enough to simply list your home. All aspects of the listing and sale process will be monitored and followed up to ensure a smooth and complete transaction.  I will follow up with all showings and provide the feedback you want and need.  

Are you ready to buy?

I can help you make your home buying dreams a reality.  Whether you are buying your very first home, moving to a bigger family home, downsizing or moving from town to town, city to city or country to country, I can help you get to where you want to be.  .  

If you are buying, my goal will be to ensure that you find the right home in the right location at the right price and to guide you through each step of the buying process .

With Agency Disclosure, it is imperative to have a clear understanding of all your options. I will explain everything to you in a clear and precise manner. If you have a question.........Just Ask!

I will put you in touch with mortgage brokers, lawyers, movers, contractors, etc, to help make your move smoother.

in addition to recommending the best pricing strategy for you, I will present all offers on your behalf, evaluate and negotiate until a final agreement is reached and will do all the follow-up necessary to ensure a smooth transaction..

I will help you co-ordinate the entire closing process.