ZEN CONDOS BRINGS A NEW LIFESTYLE TO KING & STRACHAN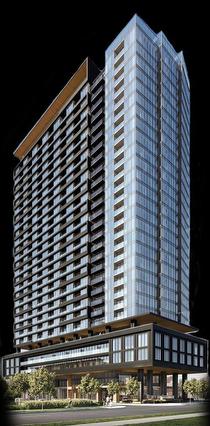 ZEN King West Toronto - BE THE ONE - PRICING AND FLOOR PLANS AVAILABLE - ONLY BY REGISTRATION WITH THE TANTEAM -
ZEN CONDOS BRINGS A NEW LIFESTYLE TO KING & STRACHAN
Available only with VIP registration on our website - Information available and sales starts 18th September. An opportunity not to be missed!

ZEN KING WEST CONDOS - FOR EXCLUSIVE VIP PLATINUM REGISTRATION, DETAILS -
AVAILABLE FROM THE "TANTEAM" WEBSITE ONLY!

A 32 storey tower in downtown Toronto, it will have top of the line features and finishes. 
This striking condo by CentreCourt Development plays on dark accents and beautiful glass windows.This striking condo by CentreCourt Development plays on dark accents and beautiful glass windows.Amenities will follow with the "Zen" branding and views of the city will be phenomenal. Relax at the 3,000 sq ft spa or exercise at the fitness facility and the outdoor professional track.

For VIP access and more information, please register by clicking on the following link and we will be in touch with you.

Launch date is 18th September 2017.

You must be registered and we will keep you posted.

ZEN Presentation video

Call the TANteam for more information

Click here to register for Preferred VIP Pricing