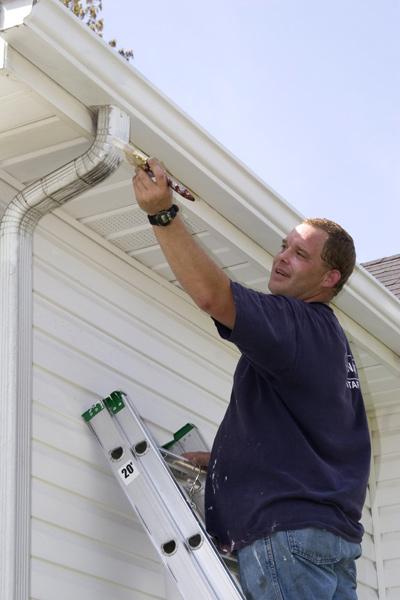 Get Ready to Sell: 8 Tips for a Faster Sale
So you're ready to sell. Whether you're moving up or moving on, here are some basic tips from REALTORS® who know what it takes to make a property appeal to prospective buys and sell it fast at a price you'll be happy with:
8 Tips For a Faster Sale
1) De-Personalize - Put away family photos, trophies, and cute little name plates by the front door. When prospective buyers see things like that, they have trouble picturing themselves living there.

2) Lose the clutter - Buyers want to see space, not jammed closets and crammed countertops. Clutter makes them think that there will not be enough space for their stuff.

3) Clean, clean, clean - Show your house at its absolute best with sparkling windows, spotless carpets, and shining bathrooms. In bathrooms, re-chaulk tubs, bleach dingy drout, polish faucets, and clean mirrors and glass. Clean the kitchen from floor to ceiling, including walls, cabinets, stovetop, backsplash, range hood and appliances. Always ensure that things are show ready!

4) Freshen up - Ordors are an instant turnoff; they make buyers believe that the house isn't clean. Open the windows, clean the carpets, use airfresheners, stop smoking inside, and change the pet litter box everyday.

5) Stage it - Make sure your space looks bright, spacious, and modern with a few simple touches:
Hang your nicest towels in the bathroom.
Paint the main rooms in a fresh, neutral colour. 
Put new hardware on outdated kitchen cabinets.
Wash your curtains or hang new ones. 
Arrange your furniture to maximize space, then store what does not fit.
6)
Fix it
- Make sure taps are easy to turn and don't leak, check for leaks or dampness in the basement, ensure windows and doors close with ease, fix broken appliances and replace burned-out light bulbs. If you don't fix the small stuff, buyers will assume it's a sign that you haven't taken care of your home, and the big stuff isn't in good shape either.
7)
Up the curb appeal
- Cross the street and take a good look. How does your house look compared to the other surrounding houses? What needs to be done to give it that "wow" factor?