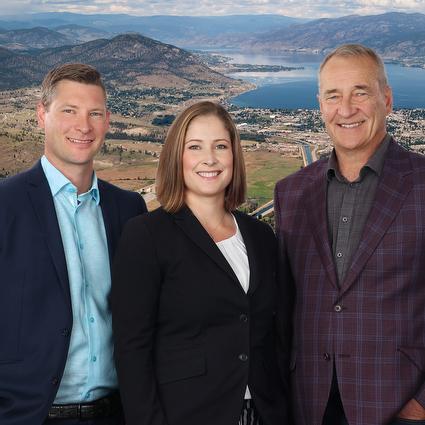 Doug Chapman PREC* has been in Real Estate for 16 years and has achieved the National Chairman's Club award in 2017, which represents the Top 1% for Royal LePage in Canada. He has also achieved the Top Award for production in BC; the "Diamond Award" for 13 consecutive years granting him the "Award of Excellence Lifetime Member". The Diamond award is for the top 3% of Realtors® for Royal LePage in Canada.
 
Danielle Chapman has been working with Doug for 14 years as his unlicensed assistant and is now a licensed REALTOR®. Jesse Chapman joined our team as a licensed REALTOR® 4 years ago, with a background in construction and contracting.  We also have a full time assistant, Rachelle, to ensure we can service your listing with a high standard of care.
 
We have a great team. Our successes come from extensive marketing (even more so in the markets of 2009 to present). We produce a virtual tour of your property which is placed on all of our websites, not only do we showcase your home but the beautiful Okanagan as well. Please check out our other websites:
SouthOkanaganHome.ca  DougChapman.ca  Realtor.ca  RoyalLePage.ca
 
We will also advertise your property weekly in the local papers as well as through networking, discuss your property at every opportunity. We will send you an update on activity on your listing every 2 weeks which will outline the showings and open houses along with follow up information, and any inquiries we have received pertaining to your property with suggestions we feel will improve the marketability of your property to get it SOLD as quickly and for the highest dollar value the market will bear.
 
Very few REALTORS® have a similar and as successful of a program and team as Chapman's do.   If you have any questions or require any information please do not hesitate to contact us, anytime.
 
We promise you we will work diligently to sell your property.