Languages Spoken:English / Anglais
About Me:I have been in Real Estate for 13 years and have achieved the top award for production "Diamond Award" for 12 consecutive years, thus earning me the Award of Excellence - Lifetime Member. I have a great team. Our successes come from extensive marketing (even more so in the markets of 2009 to present). We produce a virtual tour of your property which is placed on all of our websites, not only do we showcase your home but the beautiful Okanagan as well.
Personal Real Estate Corporation
Designations:MCNE-Master Certified Negotiation Expert, Independent Contractor, REALTOR®
Languages Spoken:English / Anglais
About Me:With a background in carpentry and interior residential renovations, Jesse knows homes. After spending 10 years working as an independent contractor, Jesse decided to join his father and sister in the real estate industry at Team Chapman. Thanks to his extensive knowledge of the ins and outs of home building and renovations, Jesse can provide insight that most other real estate agents can't duplicate. Not only can he speak to the quality and state of a home's structure and renovations, Jesse still has numerous contacts in the home renovation sector, which he is happy to share with his clients. As his expertise in the real estate industry grows, Jesse continues to find ways to enhance his role in Team Chapman. In addition to his independent contractor and Realtor certifications, Jesse is also a Master Certified Negotiation Expert (MCNE), giving him an extra edge when it comes to negotiating on client's behalf.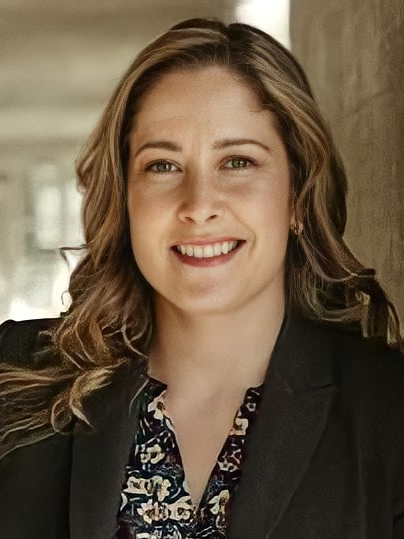 Designations:REALTOR®
Languages Spoken:English / Anglais
About Me:Danielle has spent most of her professional career working in real estate in one fashion or another. Since 2004, she has worked closely with her father, Doug, as his unlicensed assistant learning the best methods of buying and selling properties in Penticton and the Okanagan region. Making the most of her time spent learning the industry from her father, Danielle has established herself as an authority on residential properties and neighbourhoods in Penticton. When it comes to details about Penticton's residential real estate listings, Team Chapman relies on Danielle to keep clients updated and informed. Danielle became a licensed Realtor in February of 2018, and in a few short years she has proven to be an indispensable member of Team Chapman. The entire team looks to Danielle when it comes to providing clients with guidance about neighbourhoods, local amenities and schools in the area.