STETTLER & CENTRAL ALBERTA REAL ESTATE
Phone: 403-742-3344
Fax: 403.742.1445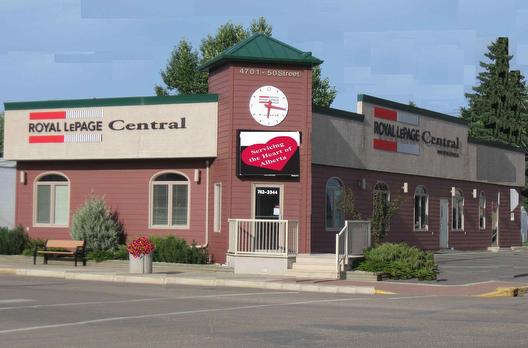 Welcome to Royal LePage Central Office

Selling, buying or  need some information about Central Alberta, we can help. Enter
the main office and be greeted by friendly professional staff, they will direct
you to one of our knowledgeable Sales Associates. When you work with one of the
our sales associates, you will receive the utmost in professional service.  We feel we can accommodate all you're Central Alberta real estate needs, with professionalism and know how!!!
 
We are proud to be a locally owned and operated listing & selling office in
Stettler, Stettler area & Central Alberta.
Not only can we provide you with known facts about the market in this area, but we can help you with facts of the area in general. If we do not know the answer to a question we will give you direction to find the right person to answer it.
 Call on us today for all your questions. We promise to help.
 
---